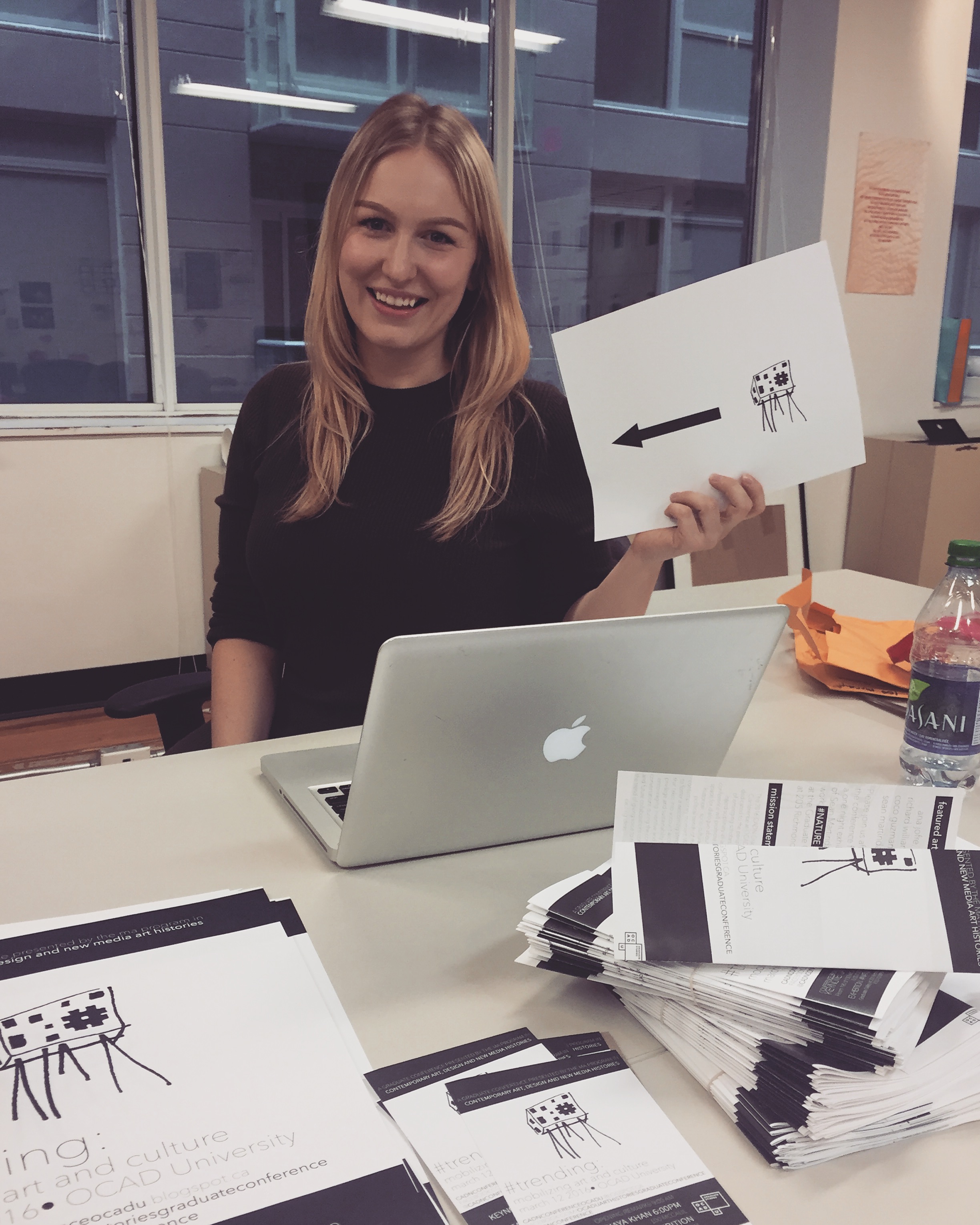 #trending: mobilizing art and culture
The influence of trends is undeniable in contemporary culture, but rarely are its implications fully fleshed out. How can a trend mobilize or call others to action? As scholarship in contemporary art, design and new media becomes increasingly focused on networked lives, the digital platforms through which we communicate, interact, and share information demand academic and social inquiry. This interdisciplinary conference looks to the topic of #trending in its myriad meanings as it produces and affects subjects and citizenship, social and political change, visual and material culture. We must consider the longevity, impact, and relevancy of cultural work and research as the implications of cultural trends, their makers, and media are nuanced and complex. Are trends disposable or lasting? How should scholarship respond to trends -- by defining them or following them? What can trends tell us in their sequencing, forecasting, and analysis?
A conference managed and organizing by Treva Michelle Legassie, with support from the 2016 cohort of the Masters in Contemporary Art, Design and New Media Art Histories at OCAD University.
http://cadnconferenceocadu.blogspot.ca