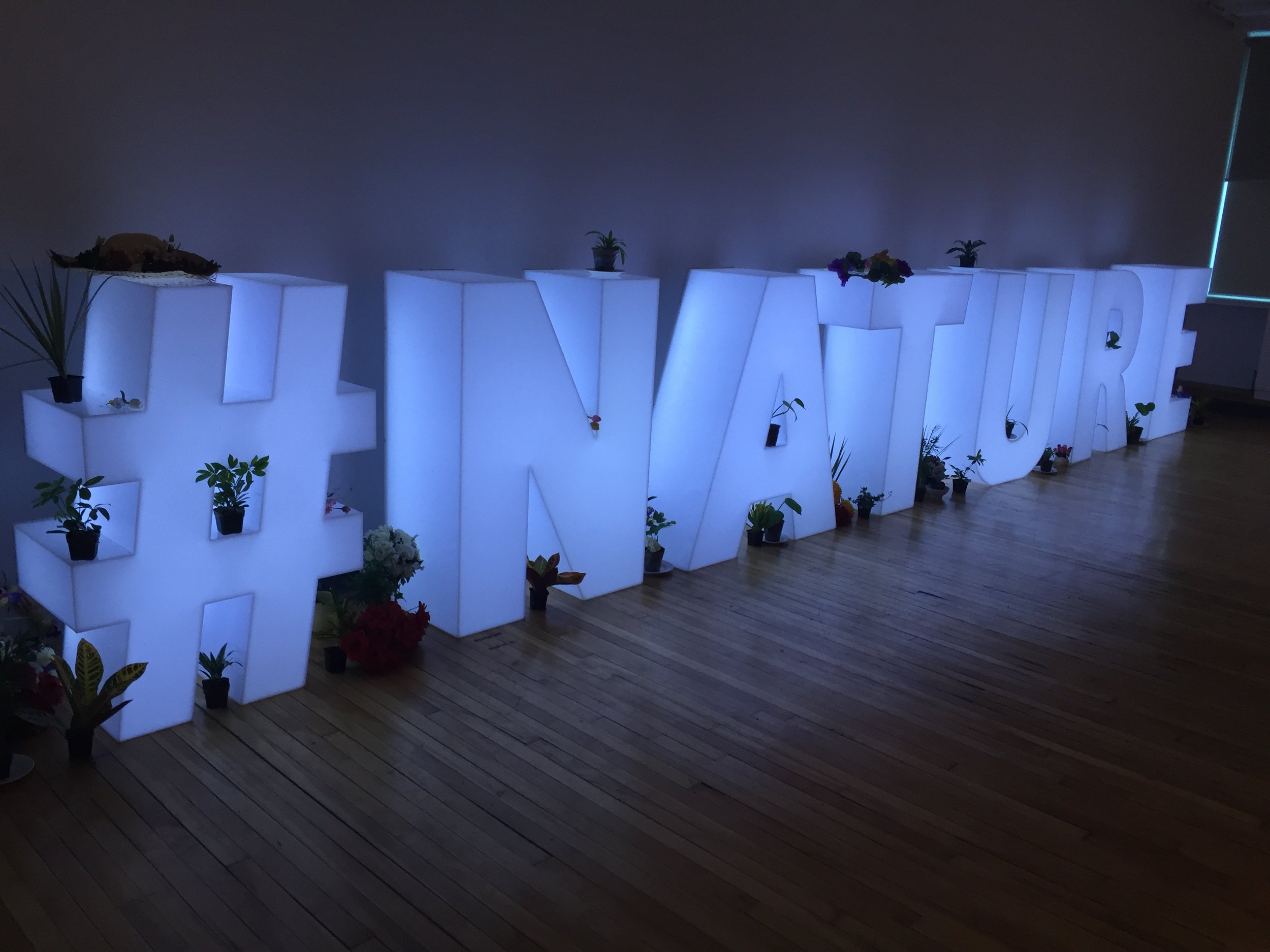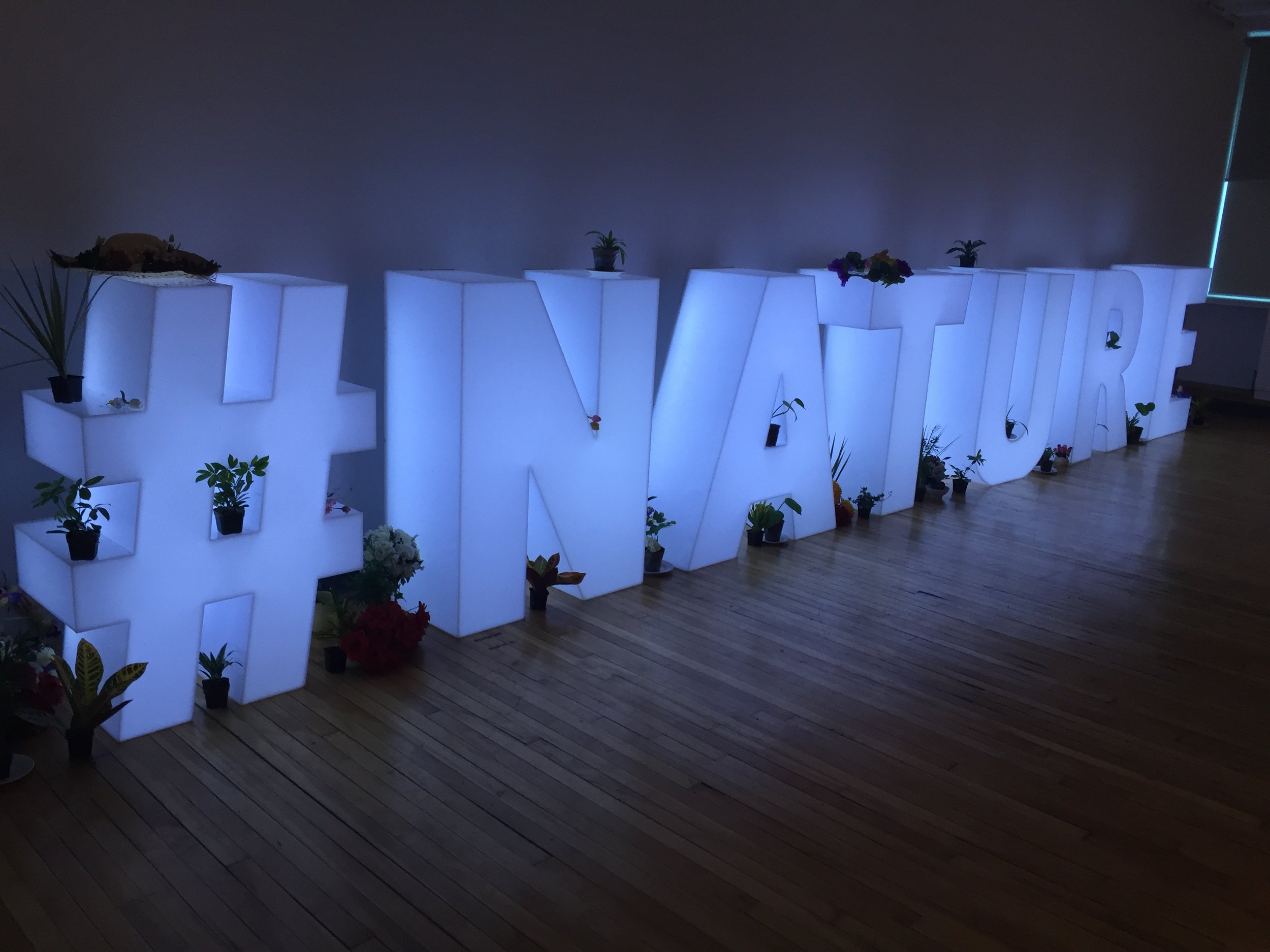 #NATURE
#NATURE was a temporary installation by artist Sean Martindale, curated by Treva Michelle Legassie, and held at OCAD University's Graduate Gallery in tandem with the #trending conference.
#NATURE was conceived as an enclosed public space. Through Martindale's intervention the gallery space was transformed into a self-referential site for thinking though the modes in which both nature, and public spaces are manicured, manufactured, and mediated today.
Martindale is most well know for his public art installation practice. For #NATURE the artist created an installation for a interior site, a more traditional white cube gallery. In collaboration with Martindale, and the community, we were able to collectively create an installation that calls to the potential artificiality of urban nature-scapes, and to imagine out how we can embrace, work within, and on, such spaces in positive and productive ways.
Sean Martindale is a Canadian artist and designer currently based in Toronto. He holds a Master of Fine Art from OCAD University, Toronto, and a Bachelor of Design from Emily Carr University, Vancouver. Sean's playful works question and offer alternatives for existing public spaces, infrastructure and materials found in the urban realm. His work activates public space to encourage engagement and prompt conversation and interaction. Martindale's body of work includes public interventions, works for exhibitions and festivals and more recently community-based projects. His work has appeared in galleries and museums, festivals and on the streets worldwide in cities such as Berlin, Hong Kong, London, New York, Montreal, Paris, Shanghai, Toronto, and Venice. He works with Katzman Contemporary in Toronto.
This exhibition was curated by Treva Michelle Legassie and funded by the office of graduate studies at OCAD University.