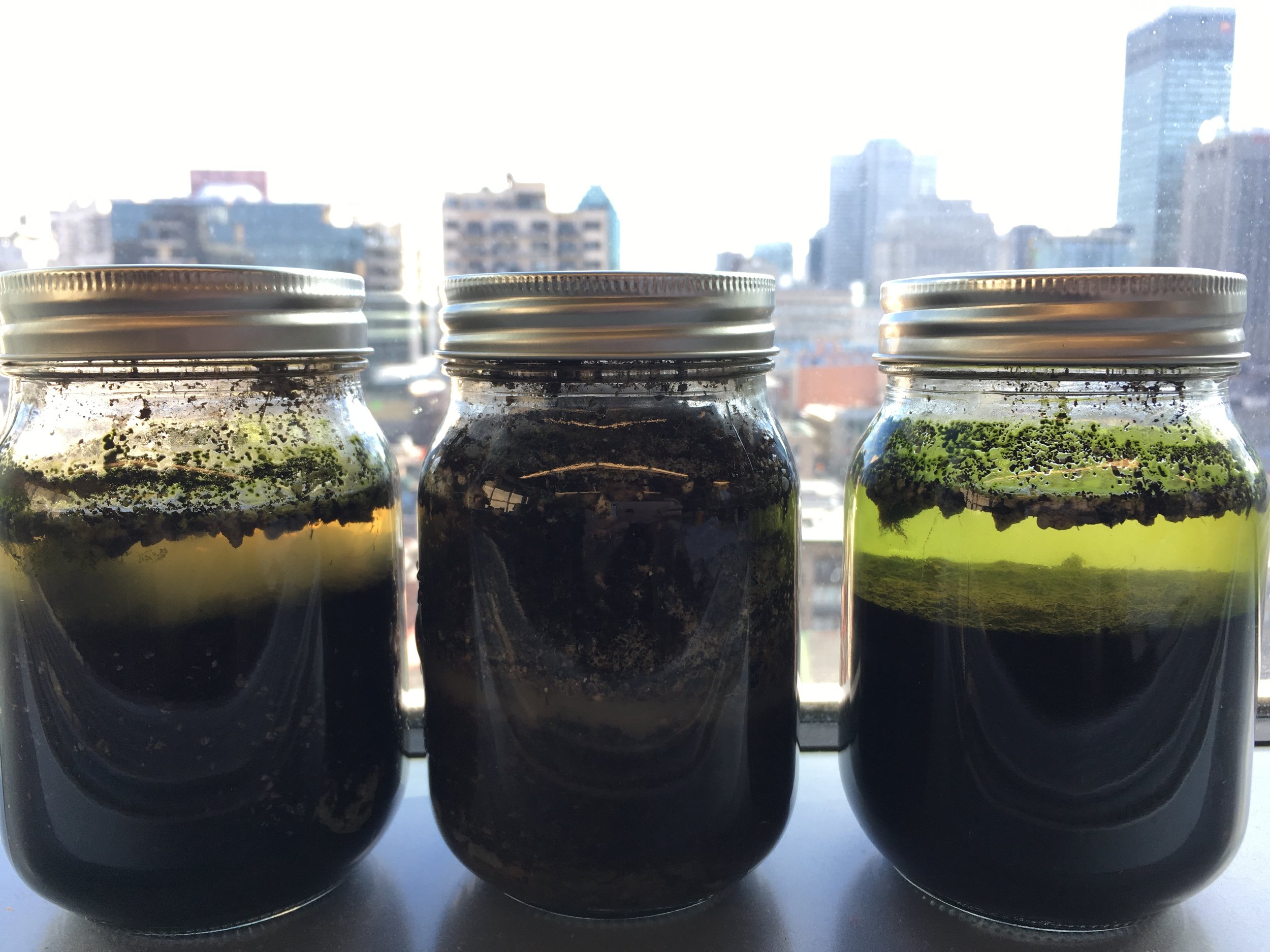 Cultured Waters (Workshop)
This workshop explored the complex systems of microbial life in Montreal's Lachine Canal through an experiment in water culturing. Together we created Winogradsky columns, a simple device for culturing a large diversity of microorganisms, in order to think through the ways in which a scientific experiment for visualizing microbes can also be an artistic medium and a creative form of researching the otherwise inaccessible nonhuman life in the Lachine canal.
This workshop encouraged participants to speculate on multiple scales of life, their impact on, and the way they are impacted by, water infrastructures in Montreal. We captured a unique visualization of microbial life and environmental impacts on the Lachine canal by culturing water, and thinking through how feminist art-science lab practices, and a mangle of transdisciplinary research methods, can create new forms of knowledge around water's social, political and environmental impact in an urban space like Montreal.
Workshop developed and facilitated by Treva Michelle Legassie for the students of COMS6715: Bricoler les médias taught by Dr. Aleksandra Kaminska and held in collaboration with the Speculative Life Biolab at Milieux Concordia.